A student-run seed investment group, the Calvin Shindo Student Venture Fund at the University of Hawaiʻi at Mānoa, announced its first-ever strategic investments totaling $20,000 in Hohonu and Reeler, companies started by a UH faculty member and alumni.
The venture fund—launched in 2021 as a program under the Pacific Asian Center for Entrepreneurship (PACE) at the Shidler College of Business—is a one-of-a-kind learning opportunity, giving students real-world, hands-on learning on the venture capital process. The 12-member interdisciplinary committee of students sourced potential deals, screened investment applications, conducted thorough due diligence on the startups, negotiated and structured the deals.
"These investments highlight the tremendous innovative and entrepreneurial potential of our UH faculty and students," said Nathan Bek, former chair who oversaw the investments in the two startups. "It also highlights the need for more equity-based investments into startups that will contribute to diversifying Hawaiʻi's economy."
Startup investments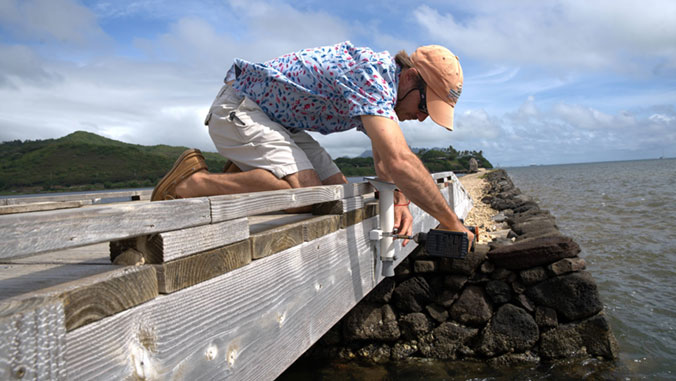 The venture fund's first investment was in Hohonu, a startup that uses technology developed by UH Mānoa's School of Ocean and Earth Science and Technology Associate Professor Brian Glazer, to help coastal communities monitor tides and water levels in real time to better respond and adapt to flooding and climate change.
A second investment was made into Reeler, a startup developed by two UH Mānoa alums, Lauren Pierce and Spencer VanDerKamp, to connect small-scale fishermen directly to consumers via its mobile app.
Full story: New UH student-run venture fund announces first investments | University of Hawaiʻi System News